Mahabaleshwar hill station is a place in the Satara district of Maharashtra. Tourists visit here all year round. It is situated at about 4500 feet above sea level and located in the Sahyadri mountain ranges. It is a cold air place in Maharashtra. This place produces the best strawberries in India. Mahabaleshwar is also called as "Mini-Kashmir" or "Strawberry Land".
Activities
Trekking
Horse Riding
Cycling
Boating
Famous Foods
Strawberries
Raspberries
Chikkies
Puran Poli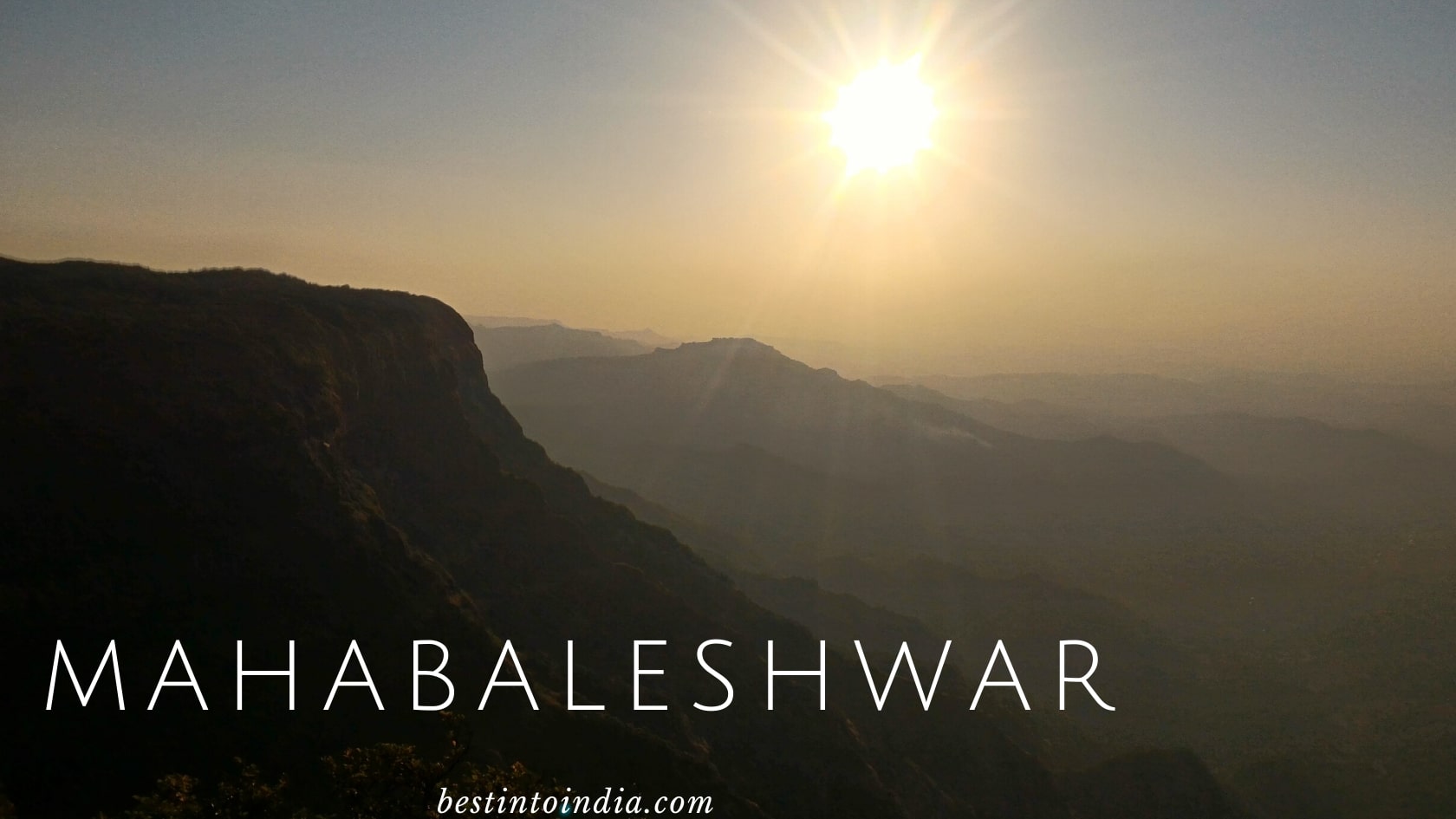 Attractions
Almost 30 points near Mahabaleshwar hill station, but some popular points are Lodwick Point, Arthur's Seat, Kate's Point, Mumbai Point (Bombay Point, Sunset Point), Elephant's Head Point, Monkey Point, Pratapgad, Panchgani.
1. Elephant's Head Point / Needle Hole Point
The rock formation of this place is a look-alike of an elephant's head. That is the reason the place is known as elephant's head point. It also provides a breathtaking view of sahyadri mountain range. water spring is knows as Vultures Water.
Distance – 7 km from the Mahabaleshwar Bus Stop
2. Mahabaleswar Temple
According to historical records, the temple built in the year 1215. This temple built in the Hemadpanti style. The name Mahabaleshwar derived from the 1600th century Shiva temple.
The name 'Mahabaleshwar' derives from the word 'Mamleshwar', meaning 'Lord Shiva' (the God of Mavalas).
The period from October to June is the best for visiting Mahabaleshwar temple.
Distance – 6 km from the main city.
Pets – Not allowed in the temple area.
Photographs – Not allowed in temple.
3. Bombay Point or Mumbai Point
Popularly known as "Sunset Point". Developed in 1836 by Dr. James Murnay.
A Koyana river and a valley can be seen from this point.
Pratapgad, Lodwick Point, Makarandgad are seen in front from here.
You can enjoy games like Archery, Bowling, Glass Game, and Dart Game.
4. Aurthr Seat (Arthurseat Point) or Suicide Point
The point is named after Sir George Arthur (Governor of Bombay Presidency from 1841 to 1846) This point is called 'The Queen of the points'. there are lots of stalls to eat to relish the delicacy of the city.
There are 5 more points near Arthur's Seat Point: Window Point, Echo Point, Malcolm Point, Hunting Point, Tiger Spring. You can find a guide to this point.
5. Echo Point
Returns back one's own voice when shouted loudly into the Valley.
6. Venna Lake
There are horse riding, boating, children's play (Games for kids), and food stalls available near Venna lake.
Horse riding – 200 Rs per person, 500 meters.
Boating (Boating Deposit 1000 Rs)
Rowing Boat – (300 Rs,30 min,7Person)& (600 Rs, 60min,7Person)
Paddle Boat (500Rs,60 min,6person including kids)
Distance – 3.7 km from the Bus Stop.
7. Dhobi Waterfall
The waterfall is 3 km from the main city. Monsoon is the perfect time to visit this place. After the monsoon ends, you can visit this place till february but in summer it might be possible that this waterfall would be dried up or minimum flow.
Timings – 6:00 am to 6:00 pm
8. Lodwick Point
This point was originally named Domeshwar and earlier this point was known as Sydney Point.
General Lodwick, the first British officer who climb the hill in April 1824. His son erected a pillar about 25 feet away to honor General Lodwick's duty.
Distance – 4 km from the Bus Stop.
Bus / Cab / Walk / Trek.
9. Bagicha Corner
If you are a plant lover, this place is for you. You can view and buy a collection of beautiful plants.
10. Savitri Point
River Savitri is seen from here. Hence the Valley is known as Savitri Valley. The Echo Point and Hunting Point are in the Vicinity.
11. Pratapgarh Fort
Best Time to visit pratapgad is october to june
Distance – Pratapgad fort is located 23 km from Mahabaleshwar.
Timings – 10:00 am to 6:00 pm.
Entry Fee – No entry fee.
Bus Service – There is a 'Pratapgarh Darshan' bus service available from Mahabaleshwar.
Some famous spots on Pratapgarh are as below:
Statue of Chatrapati Shivaji Maharaj.
Hastakala Kendra.
Tehalni Buruj (Watch-Tower).
Mahadarwaja.
Rahat Lake.
Bhavani Mandir.
Cultural Library.
Temple of Lord Hanuman.
Sadar (A Meeting Platform).
Tomb of Afzalkhan.
12. Shivkalin Khedegaon
This is informative for children so it helps children to know how games were played in olden times and how people lived in olden times. This is a great display of ancient life of Chhatrapati Shivaji Maharaj.
Entry Fees – 100 Rs per head (include a guides)
13. Lingmala Waterfall
In the summer there is less water but there is more greenery. A little walk to get to the point.
Entry Fee – 20 Rs per head.
Timings – 8:00 am to 5:30 pm.
Distance to Mahabaleshwar
Mumbai to Mahabaleshwar
By Road – 265 km (5 hours 20 mins).
By Aerial – 161 km.
By Train – 7 hours 19 mins.
Pune to Mahabaleshwar
By Road – 120 km (3 hours 09 mins).
By Aerial – 70 km.
By Train – 3 hours 39 mins.
Panchgani to Mahabaleshwar
By Road – 19 km (30 mins).
Frequently ask question (FAQ) about Mahabaleshwar Hill Station