Holi is regarded as one of the most revered and celebrated in various cities, towns, villages of India. It includes many special events and celebrations. Holi is also called "Festival of Love." On this day, people coming together to forget all the resentments and all kinds of bad feelings towards each other. This festival celebrated in different parts of the country with different names, but the main reason behind the celebration is the victory of good over evil.
What is Holi and why is it celebrated?
Holi is a favorite Hindu festival. Holi is popularly called the 'festival of spring,' 'festival of colors,' or 'festival of love.' The day before, Holi called Holika Dahan or Chhoti Holi (burning of demon Holika). and Main Holi festival names popular with Rangwali Holi, Dhuleti, Dhulwad, Dhulandi, Phagwah.
The festival means the arrival of spring and the end of winter. This festival is celebrated with friends and family, forgiving others, and fix broken relationships.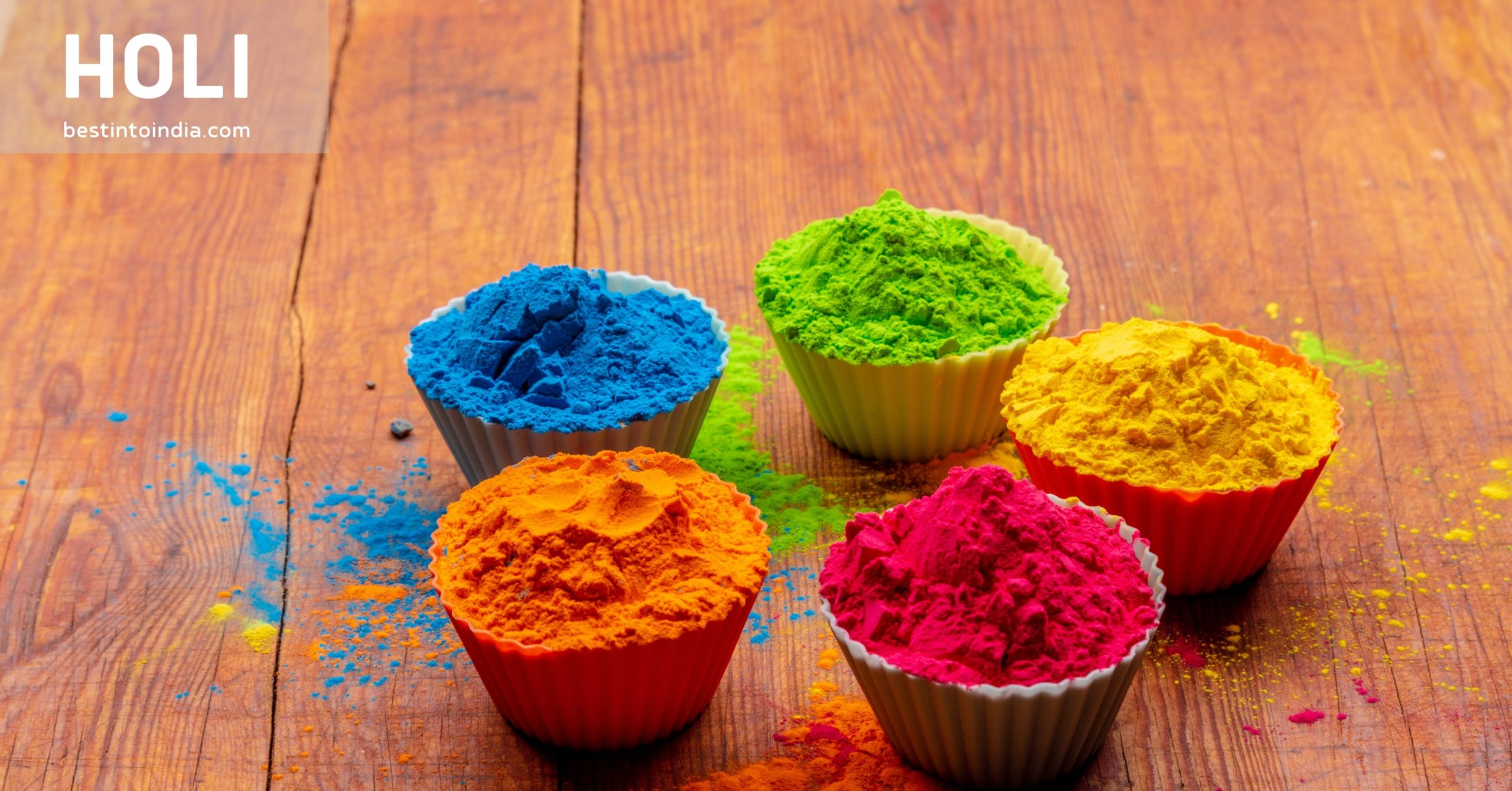 When is Holi Celebrated?
Holi celebrated every year on different dates. It is observed at the end of the winters in March after the full Moon. A big bonfire is lit one day before Holi, and the whole process is called Holika Dahan.
Date and Day
| Year | Day | Date |
| --- | --- | --- |
| 2015 | Friday | 06-Mar-2015 |
| 2016 | Thursday | 24-Mar-2016 |
| 2017 | Monday | 13-Mar-2017 |
| 2018 | Friday | 02-Mar-2018 |
| 2019 | Thursday | 21-Mar-2019 |
| 2020 | Tuesday | 10-Mar-2020 |
| 2021 | Monday | 29-Mar-2021 |
| 2022 | Friday | 18-Mar-2022 |
| 2023 | Tuesday | 07-Mar-2023 |
| 2024 | Monday | 25-Mar-2024 |
| 2025 | Friday | 14-Mar-2025 |
How to Celebrate Holi Festival in India?
On this day people throw colors on friends and family member. smearing colored powder and throwing colored water all over each other's faces.
Holi celebrated in various cities, towns, villages of India but some different holi celebration in india.
Holi with Sticks (Barsana, Uttar Pradesh).
Folk Holi (Purulia, West Bengal).
Warrior Holi (Anandpur Sahib, Punjab).
Cultural Holi (Shantiniketan, West Bengal).
Holi of flowers / Traditional Holi (Mathura and Vrindavan, Uttar Pradesh).
Royal Holi (Udaipur, Rajasthan).
Musical Holi (Delhi).
Holi and Elephants (Jaipur, Rajasthan).
Holi in South India (Hampi, Karnataka).
Wishes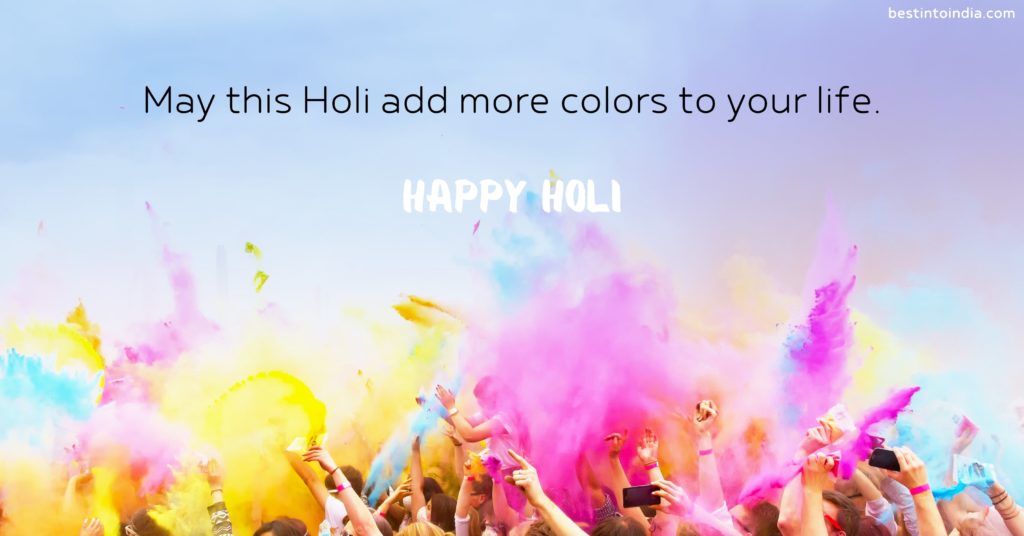 Holi Songs
Holi ke din dil mil jaate hain from Sholay.
Piya Tose Naina Lage from Guide.
Saat Rang Mein from Akhir Kyon?
Balam Pichkari from Yeh Jawani Hai Deewani.
Holi Khele Raghuveera.
Maaro bhar bhar ke pichkari.